Tired of Your Temps Bouncing?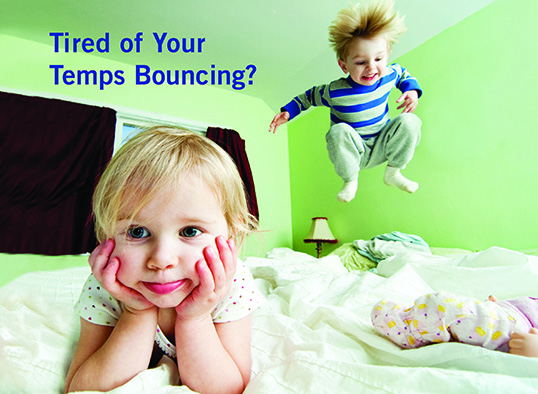 Eliminate the ups and downs of continually replacing and retraining temps by retaining our scientists at your site. Hired, trained and managed by us, our award-winning Professional Scientific Services® (PSS):
Eliminates headcount, co-employment and project management worries.
Avoids Temp turnover rate with managed insourcing.
Costs you less than your own full-time employees.
Delivers a 55-year history of regulatory compliant technical expertise in your lab.
Holds numerous client awards as the top insourcing service provider for the past 10 years.
Choose the PSS Insourcing Solution® that enables us to keep staff grounded.