Vapor Intrusion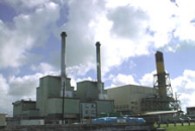 Eurofins Air Toxics continues to provide comprehensive analytical solutions for Vapor Intrusion assessments. We've analyzed tens of thousands of soil gas, indoor and ambient air samples - let us show you how our 18 years of experience will benefit your projects.
What we offer
Experience: 18 years of air testing expertise and proven performance as the air laboratory for one of the largest New York vapor intrusion investigations - Endicott
Data integrity: NELAP certification and state certifications, where applicable
Technical expertise: Active involvement in evaluating and designing sampling and analytical protocols to meet the challenges of soil gas and indoor air testing for VI investigations.
Media: Continuous investment in canisters, flow controllers, and instrumentation resulting in one of the largest single site media inventories in the country.
Analytical capacity: Numerous instruments providing simultaneous full scan and SIM analysis to provide useful and defensible data, even in high-level samples
Dedicated service: Project managers who will walk you through project set-up
Our Experience
Endicott, NY: Chlorinated solvent plume; Eurofins Air Toxics is the primary air/vapor laboratory for investigation and ongoing project; over 7,500 samples analyzed for EPA TO-15 to date.
Hartford, IL: Large petroleum plume;

Eurofins Air Toxics is the

 primary air/vapor laboratory for investigation and ongoing monitoring of soil gas, indoor and ambient air; over 13,000 samples analyzed by TO-15 and ASTM D-1946 over a 3-year period; ongoing.
Superfund MEW Site, Silicon Valley, CA: EPA ordered assessment for their 5-year review plan; sampled multiple buildings over 6 months; more than 3,000 samples for TO-15 and TO-15 SIM analysis, including TCE at 3 pptv RL; contracted with multiple consulting firms.
State Resources
In 2002, EPA released a draft guidance document for evaluating the Vapor Intrusion pathway potential at RCRA, Brownfields and Superfund sites. Since that time, a number of states have issued their own guidance.
Highlight the state on this interactive map for shortcuts to state agencies and Eurofins Air Toxics personnel who can assist in understanding your specific analytical needs.