Biodiesel Testing
We provide an on-site analysis and data management service tailored to the needs of Biodiesel producers. We combine precise, non-destructive infrared instrumentation with a quick and easy-to-use interface that provides results on multiple biodiesel traits in a 60-second test cycle.
Our Infrared testing solution provides analysis of B100, Glycerin, incoming oil, in-process oil and all standard feedstock (see chart below). The QTA® system is validated through ASTM D6708 and ISO 5725, to ensure that our system meets industry standards.
Using QTA® rapid on-site testing solutions, plants can expect an increase in production yield of as much as 15% and a reduction in costs of up to 75%.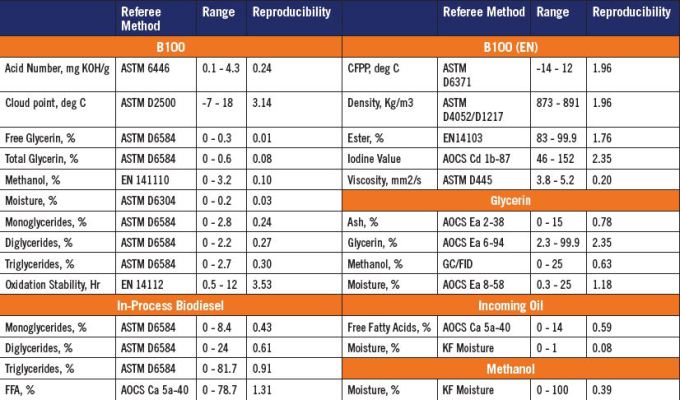 If you are interested in learning more about what we can do for you, contact us today!
In addition, our method is approved by the ASTM and exceeds the BQ-9000 testing requirements. QTA® participates in the ASTM Interlaboratory Crosscheck Program to ensure ongoing accuracy of our calibrations and models.